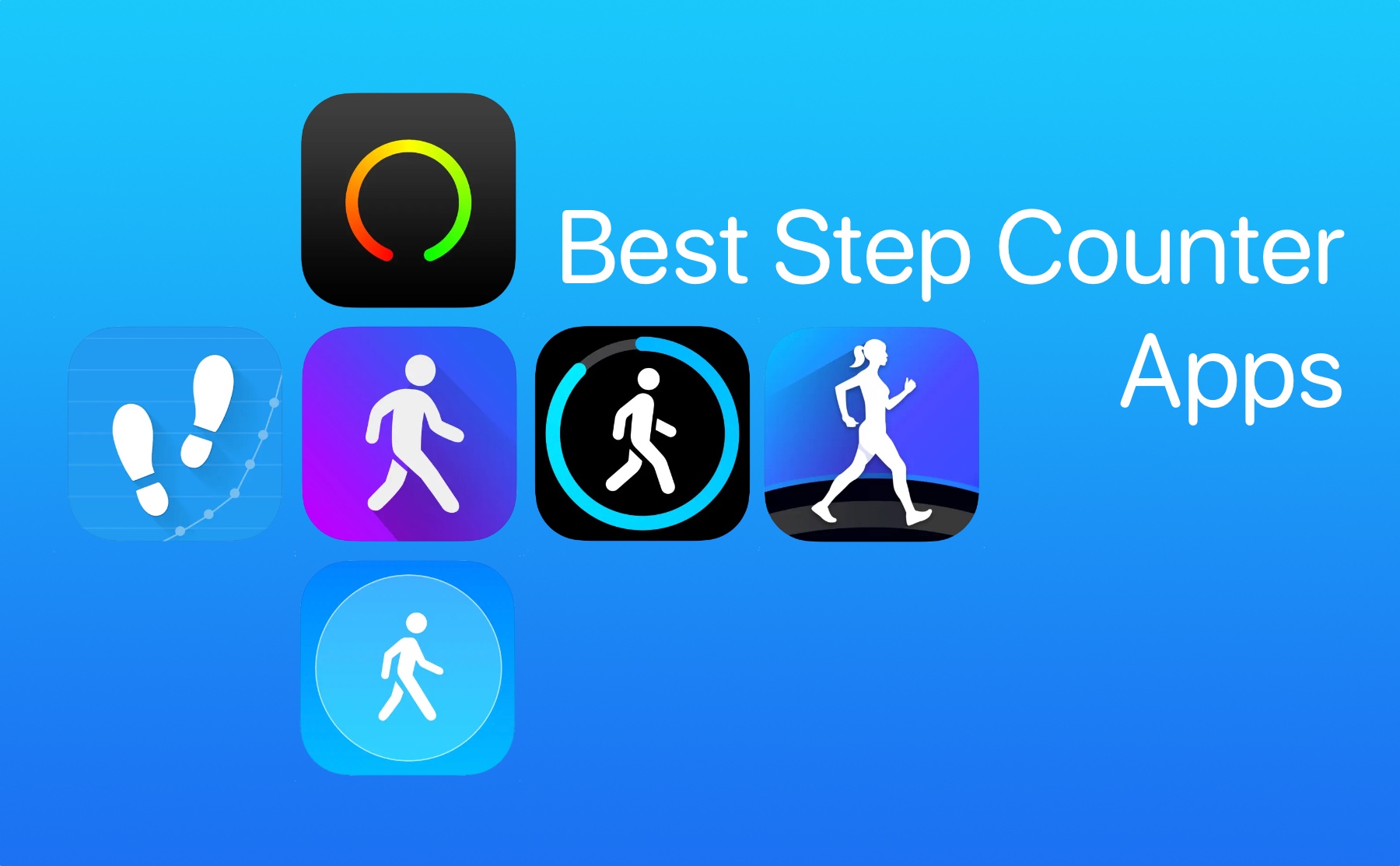 Best Pedometer And Step Counter Apps For iPhone
In this article, we discuss the best pedometer apps for iPhones that can seamlessly blend with our lives to make fitness more fun and achievable than ever before.
In this digital age, where our phones are practically an extension of ourselves, it only makes sense to utilize them in our pursuit of a healthier lifestyle. After all, they're not just devices; they're powerful tools that can help us stride toward a healthier version of ourselves.
And guess what? The secret lies in some incredible iPhone step counter apps that are ready to transform the way we move, groove, and improve. 
The Top Free Step Counter Apps You Need
We get it – life can be hectic, but that doesn't mean your fitness goals should take a backseat. That's where the magic of the best step counter apps for iPhone comes in. These nifty little tools are designed to keep you on track, motivated, and excited about moving your body.
Let's take a step forward together and uncover the best pedometer apps for iPhone that are about to transform your workout experience.
1. StepsApp Pedometer
StepsApp Pedometer is a simple yet effective app that counts your steps with precision. It offers a clean interface that's easy on the eyes and intuitive to use. Thus, making it the best step counter app for iPhone for users who like it to keep it simple.
Thanks to the automatic step-counting feature, it's like having your personal pedometer, diligently tracking every step you take. The best pedometer app for iPhone, it offers stunning charts and animations that beautifully illustrate your activity trends. Plus, it seamlessly integrates with Apple Health, so you can have all your health data in one place.
You can track your workouts with GPS, ensuring you stay on the right path to your fitness goals. It even synchronizes your data with Apple Health, making sure your progress is always up to date.
Download StepsApp Pedometer now.
2. Pedometer α
Pedometer α offers accurate step tracking, but what sets it apart is its motivational approach. The app rewards you with badges and achievements as you hit milestones, making the journey to fitness feel like a game. And thus making it a fan favorite amongst the rest of the best pedometer apps for iPhone.
It's perfect for those who love walking or are on a diet, and it offers a hassle-free experience. This app records your steps, calories burned, distance covered, walking time, and hourly speed, providing a comprehensive overview of your activity.
One of the best free pedometer apps for iPhone, Pedometer α presents your data in an easy-to-read graph format, allowing you to monitor your progress effortlessly. Whether you're interested in checking your step count, calories burned, or walking time, this app has you covered.
Download Pedometer α now.
3. Pedometer & Step Counter
Looking for an all-in-one health and fitness app? Pedometer & Step Counter has you covered. In addition to being an iPhone step counter app, it offers calorie counting, distance measurement, and even integrates with Apple Health for a comprehensive overview of your health.
The best part that makes it the best pedometer app for iPhone? No battery-draining GPS tracking is involved. It's a power-efficient solution for your step-counting needs. With just a simple tap of the start button, this app gets to work, counting your steps whether your iPhone is in your hand, bag, pocket, or snugly secured in an armband – it doesn't miss a beat, even if your screen is locked.
And guess what? There are no hidden charges or locked features. You get full access to all its capabilities without having to reach into your pocket again.
Download Pedometer & Step Counter now.
4. Steps – Step Counter
Steps – Step Counter free step counter app is a minimalist's dream. It focuses solely on step tracking and does it brilliantly. With a widget for your home screen, you can easily glance at your progress throughout the day without opening the app.
The best pedometer apps for iPhone, it's not just about counting steps. With daily, weekly, and monthly tracking, you can see how far you've come and where you're headed. It keeps tabs on your step counts, distances covered, and calories burned, giving you valuable insights to identify trends and reach new fitness milestones.
But what truly sets Steps apart is its ability to seamlessly integrate into your daily routine.
Download Steps – Step Counter now.
5. ActivityTracker Pedometer
ActivityTracker Pedometer is your go-to app if you want detailed insights into your daily activity. It categorizes your movements into walking, running, and more. Plus, it provides daily, weekly, and monthly reports to keep you informed making it one of the best step counter apps for iPhone.
Its clean and intuitive interface empowers you to establish achievable fitness milestones that won't leave you overwhelmed. And here's the thing: you don't need to embark on an intense exercise routine to see results.
Research has demonstrated that simply being more active can lead to a healthier lifestyle. That's where it becomes the best pedometer app for iPhone. It quantifies your daily and weekly activity without breaking a sweat, all while inspiring you to step up your game – and it's absolutely free.
Download ActivityTracker Pedometer now.
6. Walking for Weight Loss
If your goal is shedding some pounds, Walking for Weight Loss can be your virtual fitness coach. It not only counts your steps but also offers guided walking workouts designed for weight loss. 
The best free pedometer apps for iPhone, by combining effective walking exercises with a speed-up method, it's your shortcut to burning fat and achieving your weight loss goals in no time.
It offers three different levels of walking exercises, from easy to hard. So, whether you're a beginner taking your first steps toward fitness or a seasoned pro looking for a challenge, there's a workout plan that suits you perfectly.
But that's not all; you can customize workout reminders, manually edit treadmill workout data, and keep an eye on your calorie burn, distance covered, time spent, and pace. Plus, it syncs seamlessly with Apple Health making it the best pedometer app for iPhone.
Download Walking for Weight Loss now.
Step Up Your Fitness Game
Remember, the journey to a healthier you starts with that very first step, and these are the best pedometer apps for iPhone here to make each step count. Whether you're aiming for weight loss, better overall health, or just a fun way to stay active, there's an app on this list that's perfect for you.
So, why wait? Download one of these free step counter apps today and watch how the simple act of tracking your steps can lead to big changes in your life. 
It's time to stride confidently towards a healthier, happier you, one step at a time – all with the power of your iPhone in your pocket.