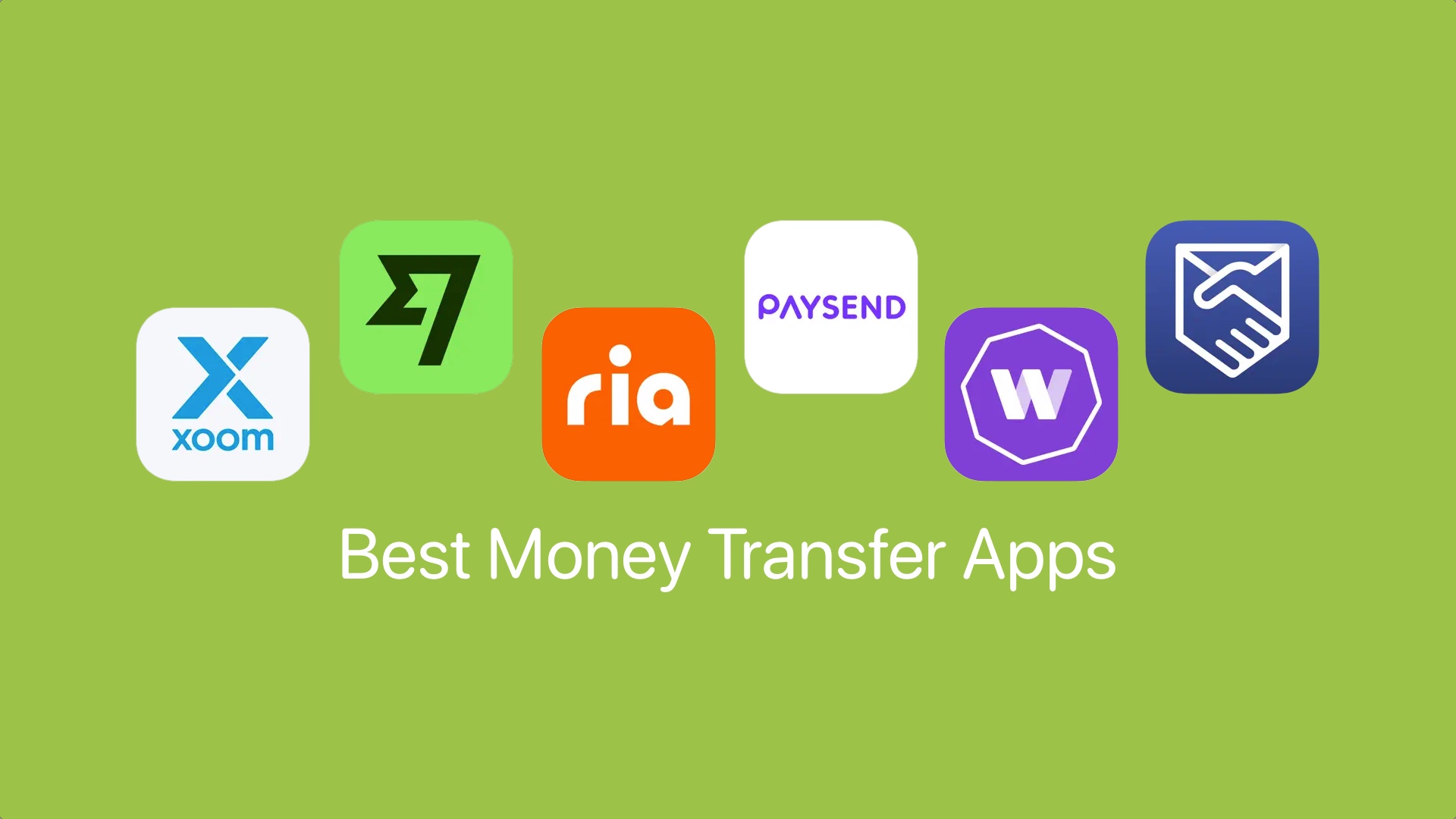 Best Money Transfer Apps To Send Remittance Back Home
Looking to send money abroad? Then you need to use one of these best money transfer apps for iPhone and iPad.
When sending those hard-earned bucks back to your loved ones, you want the process to be as smooth as a jazz saxophone solo. Luckily, in this digital age, we've got the best apps to send remittances like a breeze.
Whether you're supporting your family halfway across the world or sending some extra love, we've rounded up the money transfer apps for iPhone that'll have your back. Say goodbye to those old-school wire transfers and hello to a more modern, hassle-free way of spreading wealth.
Best Money Transfer Apps For iPhone
Let's dive into the world of accessible, efficient, and downright awesome money transfer apps!
1. Wise (ex TransferWise)
With Wise, you've got a powerful financial tool at your fingertips. Whether jet-setting across 170+ countries or managing your money locally, this one of the best money transfer apps has got you covered. The app's borderless account lets you send, receive, convert, and spend in 50 different currencies, all at a fraction of the cost compared to traditional UK banks.
Plus, you'll enjoy the real exchange rate, instant transfers to 70+ countries, and top-notch security with two-factor authentication. Your Wise debit card is your passport to spending or withdrawing cash in over 200 countries, automatically converting your funds when needed. And if you're a global business, the app has got you covered with features like quick invoice payments, versatile account details, and easy integration with platforms like Amazon and Stripe. Join over 15 million savvy individuals and businesses worldwide and make your money work smarter with Wise.
Install Wise (ex TransferWise)from the App Store today!
2. Xoom Money Transfer
Xoom is your go-to solution for sending money to friends and family overseas in a flash. Here's what you get when you use the app:
You've got 24/7 protection for your transactions and a watchful eye on fraud, all thanks to the fact that it's powered by PayPal. Your financial information is locked down with PayPal's top-notch security. With upfront delivery times and real-time tracking, you'll always know when your money will reach its destination.
The app offers multiple ways to send your cash – whether it's via a bank deposit, cash pickup, or a nifty mobile wallet transfer. Need to top up a mobile phone? No problemo! Just hop onto Xoom, pop in your contact number, and you'll have that phone reloaded in no time.
And here's the kicker: your friends and family don't need to hassle with creating PayPal or Xoom accounts – you can send money directly to them hassle-free.
Install Xoom Money Transfer from the App Store today!
3. WorldRemit Money Transfer
WorldRemit is your go-to solution for quick, easy, secure money transfers. Whether you need to cover medical bills and tuition fees or send funds internationally, the app has got you covered with minimal fees and guaranteed exchange rates. Plus, with WorldRemit, your money can reach your loved ones within minutes.
The app works in over 50 countries, connecting you to more than 150 destinations worldwide, including Nigeria, Ghana, India, Zimbabwe, and Pakistan. You can choose how your recipient receives the funds – whether it's a bank deposit, cash pickup, mobile money, or an airtime top-up. Save your recipient's details for quick access and monitor your transfer every step of the way.
The app offers guaranteed exchange rates with daily notifications to budget effectively. The transparent fee structure ensures you know exactly what you're paying upfront.
Install WorldRemit Money Transfer from the App Store today!
4. Remitly: Send Money & Transfer
Easily send money to loved ones abroad with the Remitly app and score a special deal on your first transfer! Trusted by millions across the globe, Remitly lets you swiftly and securely send money to banks or over 435,000 cash pickup spots worldwide, all without any recipient fees.
Remitly is all about speed, security, and fantastic exchange rates for 100+ currencies. There are no fees for recipients, and sending fees are minimal. Plus, you can count on your money reaching its destination on time, with real-time updates so you'll always know when it's arriving. If by any chance it doesn't arrive on time, your fees will be refunded.
With Remitly, you can use your bank account, credit card, or debit card to send money anywhere in the world. More of your money gets to your loved ones thanks to excellent rates, special offers, and complete transparency with no hidden fees.
Install Remitly: Send Money & Transfer from the App Store today!
5. Ria Money Transfer: Send Money
Easily send money worldwide using the Ria Money Transfer app, a trusted international service provider for over 35 years, known for offering great exchange rates and low fees. It's the go-to choice for sending funds to family and friends globally. New customers can enjoy zero fees with promo code HELLORIA on their first transfer. Millions of satisfied customers back Ria's reputation for fast, secure, and convenient international remittances.
Ria Money Transfer has a vast network of 500,000+ locations, ensuring your money reaches its destination promptly. You can safely send funds to over 165 countries, including Mexico, India, Colombia, the Dominican Republic, El Salvador, the Philippines, and more. Whether you prefer cash pickup, bank deposit, mobile wallets, or home delivery, Ria makes receiving money hassle-free.
Install Ria Money Transfer: Send Money from the App Store today!
6. Paysend Money Transfer App
The Paysend money transfer app offers a fast, simple, and secure way to send money abroad with iPhone. You can transfer funds from your card to any Visa, MasterCard, Union Pay card or bank account in 150+ countries. Best of all, there's a flat fee of just £1, $2, or 1.50€ for international transfers, so more of your money gets where it needs to go.
With over 7 million users trusting Paysend, it's the go-to choice for hassle-free money transfers. Say goodbye to cash, complicated forms, sort codes, queues, and long trips to pick up your transfer. You can send and receive money right from your phone.
Paysend also gives you complete visibility with exchange rates, transfer fees (only £1, $2, or 1.50€, depending on your location), and the exact amount received before you hit the transfer button.
Don't settle for hidden fees, slow delivery, and complicated transfers. Download the Paysend app today and enjoy a world of money without borders.
Buy Paysend Money Transfer App for $ here
To Conclude
In a world where borders are just lines on a map, the best money transfer apps have become our trusty companions in bridging the miles and sending love, support, and remittances back home. With their user-friendly interfaces, secure transactions, and convenience at your fingertips, they've made sending remittances a breeze.
So, as you navigate the digital landscape of financial connectivity, rest assured that these apps to send and transfer money abroad will keep your hard-earned money safe and ensure that your loved ones are just a tap away from your generosity. Happy transferring!