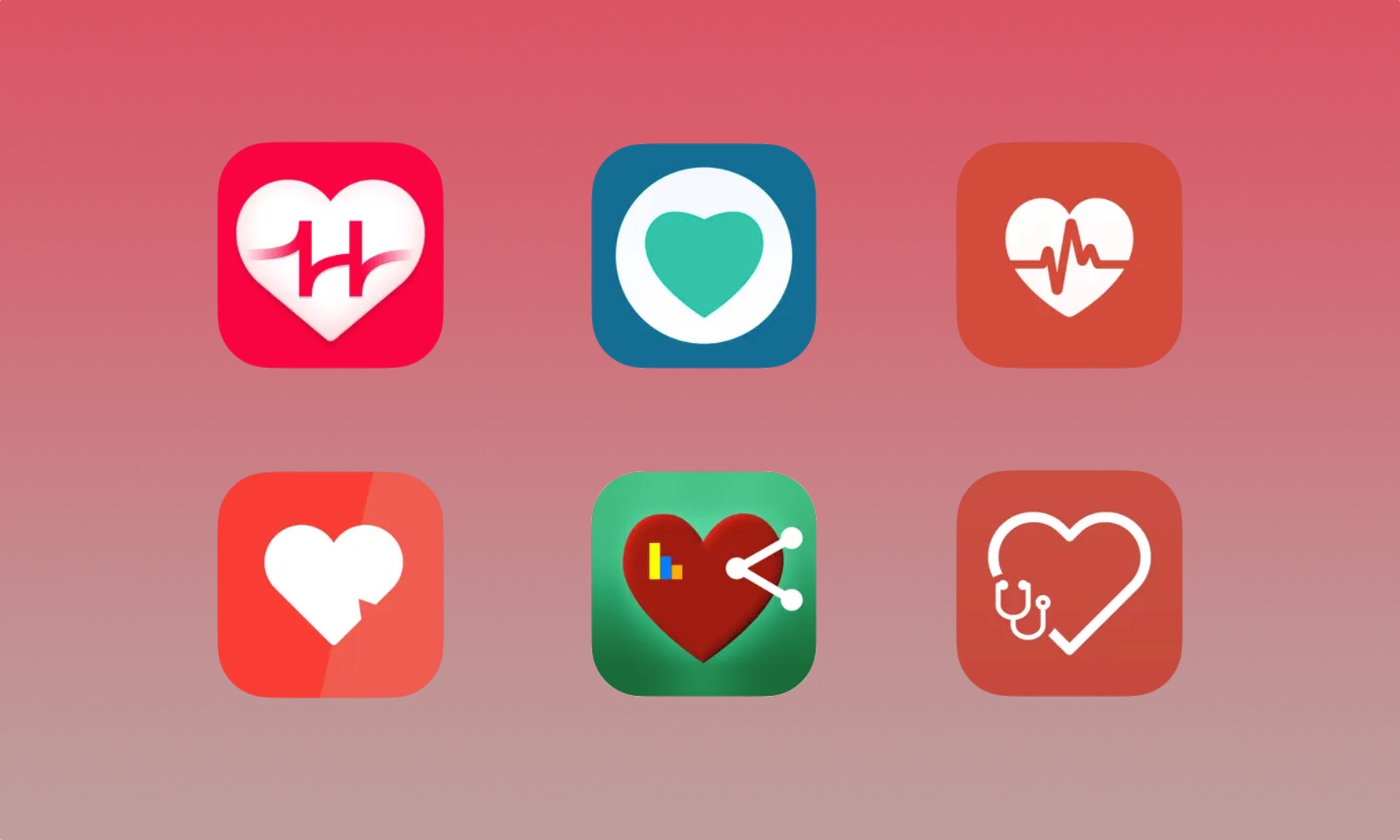 Best Apps to Log And Track Blood Pressure on iPhone in 2023
In this post we have discussed the best blood pressure apps for iPhone. These apps allow users to log blood pressure on iPhone and can be handy in keeping track of your health.
In the ever-evolving world of healthcare technology, the ability to conveniently monitor and manage our vital signs has become increasingly accessible. Among the many health concerns that demand regular attention, blood pressure ranks high on the list. 
With the proliferation of smartphones, tracking blood pressure has been made easier than ever before. In this article, we will explore the top-rated iPhone blood pressure app 2023 to log and track blood pressure. 
Best Blood Pressure Apps for iPhone
The best iPhone blood pressure apps provide accurate measurements and offer insightful analytics, personalized recommendations, and seamless integration with other health-tracking devices. 
Whether striving for a healthier lifestyle or managing a chronic condition, these free blood pressure apps for iPhone will empower you to take control of your blood pressure and make informed decisions about your cardiovascular well-being.
1. Blood Pressure Tracker App Log
Blood Pressure Tracker App Log is a comprehensive tool to monitor and manage your blood pressure easily and precisely. With its sleek and intuitive interface, complete with Dark Mode support, this app provides an effortless way to track your blood pressure over time.
Capture multiple blood pressure records throughout the day and effortlessly calculate averages to gain insights into cardiovascular health. Dive deep into your data with the powerful Trends feature, allowing you to search, analyze, and identify patterns to better understand your blood pressure fluctuations.
Customize the app to fit your needs with adjustable settings, ensuring a personalized experience that aligns with your preferences. Stay on top of your monitoring routine with multiple reminders, helping you maintain consistency and accuracy in recording your blood pressure.
Install the Blood Pressure Tracker App Log from the App Store now!
2. Blood Pressure Tracker+
This is the ultimate app for effortlessly monitoring and managing your blood pressure. This user-friendly tool lets you conveniently track and record your blood pressure, pulse, weight, blood glucose, blood oxygen, and more. It even provides a dedicated space for notes, allowing you to capture additional information, such as your daily feelings, including fatigue, stress, or anxiety, which can impact your blood pressure.
But that's not all—the app goes above and beyond by offering medication-tracking features. Easily search from a comprehensive list of medications, add notes about each medication, and include dosage details. This functionality ensures that you always have a comprehensive list of medications on hand, whether it's for personal reference, sharing with a loved one, or presenting to a healthcare professional. You can generate a detailed report containing your medication list and conveniently share it with anyone.
With Blood Pressure Tracker, you have access to an extensive history of your measurements, enabling you to monitor your blood pressure trends over time. This long-term perspective is essential for maintaining good health. Each log entry is accompanied by a timestamp, ensuring that you can precisely track when you took each measurement. 
Install Blood Pressure Tracker+ from the App Store now!
3. Blood Pressure Monitor – App
Introducing cutting-edge Blood Pressure Monitor & Heart Rate Tracker app! This revolutionary application goes beyond measurement by empowering you to track your blood pressure levels efficiently. 
With its modern and user-friendly interface, our app provides a seamless experience that puts you in control of your high blood pressure. Stay on top of your health with clear graphs that visually depict your blood pressure trends over time. Monitor your progress effortlessly by accessing a comprehensive measurement history that helps you identify patterns and make informed decisions.
You can set personalized reminders to take your blood pressure readings at specific times, ensuring you never miss a crucial measurement. Receive timely notifications about your progress, reminding you to take steps to achieve optimal blood pressure control.
Install Blood Pressure Monitor – App from the App Store now
4. Easy Blood Pressure Diary
This free and simple application is a comprehensive blood pressure log, tracker, and charting tool, providing valuable insights into your readings.
With Easy Blood Pressure Diary, recording your blood pressure and pulse readings becomes effortless. No unnecessary complexities or fancy features – just a tool that gets the job done efficiently.
Each entry in the diary can be accompanied by an optional comment, allowing you to add any relevant notes or observations. Furthermore, you can back up your data or easily share it with your physician for a more informed discussion during appointments. 
The Easy Blood Pressure Diary offers several key features, including easy entry of new measurements, visual representations of your data, a risk chart and statistics for comprehensive analysis, and the ability to export your data via email. No account creation is necessary, and all your data is stored securely on your device, ensuring your privacy and convenience.
Install Easy Blood Pressure Diary from the App Store now!
5. Blood Pressure App SmartBP
Experience the power of SmartBP, a cutting-edge heart monitoring app that goes beyond basic tracking of blood pressure, pulse rate, and weight. With the added feature of ECG/EKG (Electrocardiogram) readings, SmartBP becomes your indispensable companion in monitoring your heart health.
Seamlessly integrating with Apple Health, this app puts your health data at your fingertips, enabling you to take proactive steps toward your well-being. Whether you're dealing with prehypertension or hypertension, SmartBP is your invaluable tool for tracking progress, identifying trends, and effectively managing all your blood pressure and heart measurements. 
Share your vital blood pressure information with your doctor, healthcare provider, or family members easily. Utilize email, text messaging (SMS), or Apple HealthKit to keep everyone in the loop. Need to provide comprehensive reports to your GP or healthcare provider? SmartBP has you covered with its PDF format, including blood pressure data, graphs, and statistics.
Gain deep insights into your progress through visually appealing graphs and detailed statistics. Measure mean and variability and filter data using tags to analyze the impact of lifestyle changes or medication effectiveness. Compare tagged graphs side by side and observe the correlations between systolic and diastolic blood pressure.
SmartBP offers a smarter way to manage your blood pressure readings and track your journey toward better health. Embrace the convenience, accuracy, and efficiency it brings, empowering you to take control of your cardiovascular well-being.
Install Blood Pressure App SmartBP from the App Store now!
6. Heartify: Heart Health Monitor
A singular, compelling mission drives Heartify: to enhance heart health globally and track blood pressure with its app on iPhone. The ultimate goal of app developers is to provide you with all the necessary tools and resources to not only prolong your life but also increase your overall happiness.
With Heartify, monitoring your heart rate becomes effortless. Simply place your finger on the camera; our cutting-edge technology will swiftly capture your heart rate data. By measuring your heart rate daily, you can record your progress using our advanced Heart Rate Variability (HRV) technology. This heart health app goes beyond just providing information; it serves as an educational platform, offering valuable insights on how to maintain a strong heart and minimize risk factors. Say goodbye to uncertainty about your health and take the crucial step of embarking on your health journey with Heartify today.
Let Heartify be your trusted companion in prioritizing your heart health. Together, we can unlock a longer and happier life.
Install Heartify: Heart Health Monitor from the App Store now!
To Conclude…
Experience the convenience and effectiveness of any of the above-mentioned apps to log blood pressure and take control of your blood pressure management like never before. 
Download now and start your journey towards a healthier lifestyle.