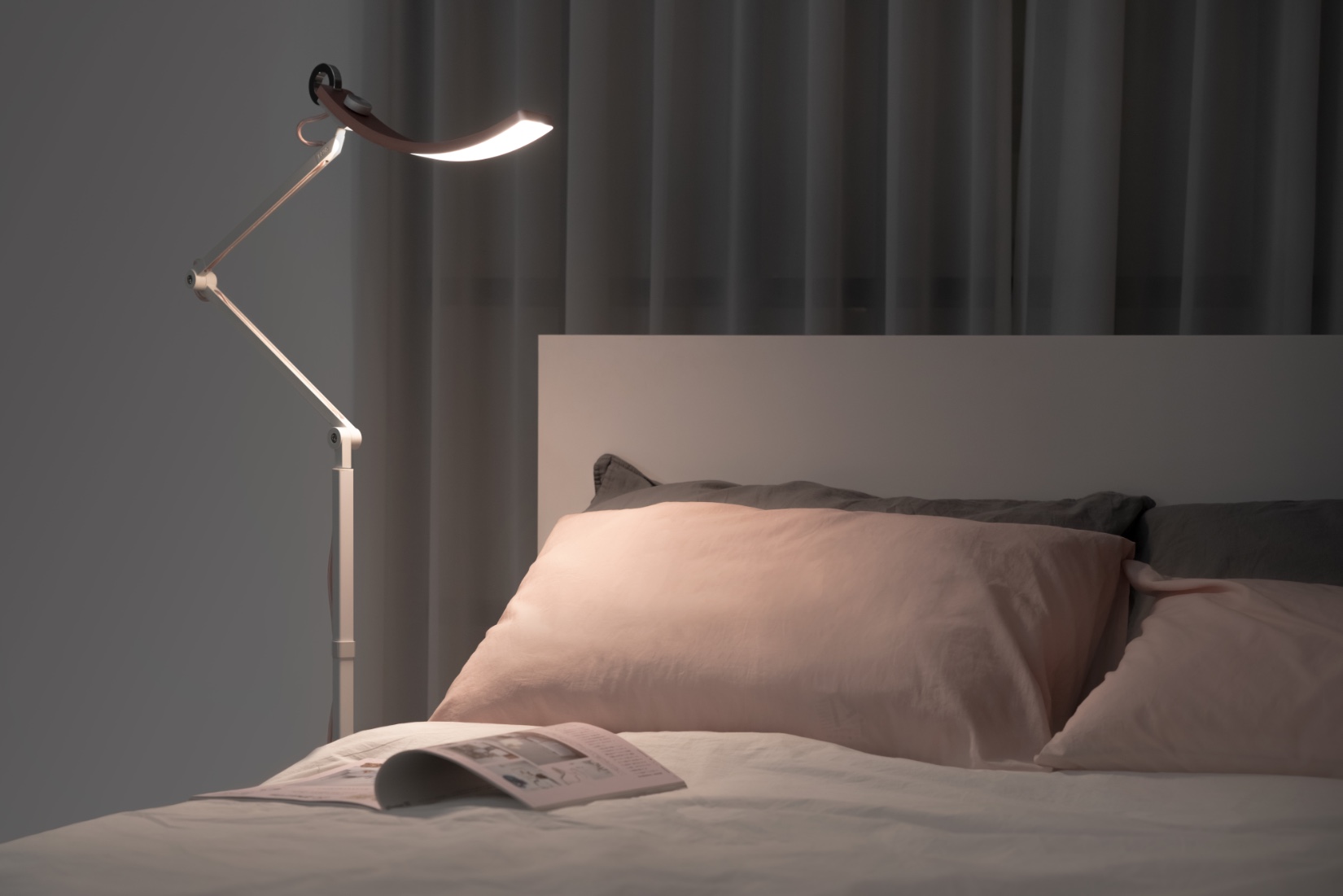 BenQ e-Reading Desk Lamp Is A Modern Lamp With Intelligent Features
A good-quality reading lamp is a must-have accessory for any home, office, or living room. Good lighting is essential for any room as it has a significant impact on a person's mood.
Dull lighting conditions can make any environment depressing and affect a user's productivity. Whereas a brightly lit room can not only elevate your mood but it can also make you more productive, happier, and more active.
BenQ Lighting makes some excellent lighting products for offices and homes. We have previously tested the BenQ ScreenBar Plus and after two years I still use it on my work desk.
Today we are going to take a look at another BenQ lighting product called the BenQ e-Reading Desk Lamp. This is a beautifully designed modern reading lamp that features curved-shaped lights, which not only make the product look amazing but also improve the lighting coverage.
It features all the bells and whistles that you would expect from a premium reading lamp, including brightness adjustment, color temperature adjustment, ambient lighting sensor, and more.
You can turn this lamp on by performing a light touch on its metal ring. When turned on the desk lamp will evenly light up your desk or any other surface up to as wide as 90 cm.
As mentioned earlier this e-Reading Desk Lamp is equipped with a built-in ambient sensor. These sensors make the lamp intelligent enough to make it switch between screen mode and paper mode automatically. This sort of auto-adjustment is very useful, as this would help the lamp in making the environment around you bright enough according to your needs. The ambient sensor can also adjust the light output to enhance the user's reading comfort and deliver the amount of light that is needed for comfortable reading automatically.
According to studies, the recommended light level for office work and studying is 500 lux. This goes up to 750 lux when you are doing things like drawing. In its e-Reading mode, this lamp stays at an illumination level of 500 lux and delivers a color temperature of 4000K. When in paper mode it goes up to 1000 lux and sets a color temperature of 5700K. This level of brightness is perfect for reading documents and books.
This lamp also displays accurate colors thanks to its high CRI (Color Rendering Index). With BenQ e-Reading Desk Lamp you get a CRI of 95 or above while with traditional lamps you only get a CRI of 84.1. This difference can make a big impact on how well you see colors.
This is a reading lamp that is designed to solve multiple lighting issues that users face when using traditional lamps. This includes uneven lighting, screen glare, and digital eye strain.
Uneven Lighting: This type of issue causes a circular light to appear on your desk. This sort of uneven light distribution means you only get a decent amount of light in one place, which severely limits your working area.
Screen Glare: Anyone who uses a traditional lamp near a monitor knows how annoying it can be to see Screen Glare on the display. This sort of issue causes light reflections on the screen, which makes it difficult to see what's on the screen.
Digital Eye Strain: As we spend more and more time near screens we end up with an issue called Digital Eye Strain. This issue is caused when you are working or reading in an environment where there's a significant difference between screen and environment lighting. This condition can cause sore eyes, headaches, and blurry vision.
BenQ e-Reading Desk Lamp's unique design helps in solving all of the problems mentioned above, making it the perfect lighting companion for you.
Users get full control over the color temperature of this lamp as well. By adjusting the physical knob users can change the brightness or color temperature of the lamp according to their personal preferences.
With the knob, you can make the light cool white, which helps in improving concentration. You can turn the knob to the opposite side in order to make the light warm yellow. The warm yellow light is known to reduce the effects of light on melatonin. This lets you enjoy your leisure time. It offers 13 color temperatures ranging from 2700K to 5700K.
The build quality of the BenQ e-Reading Desk Lamp is quite impressive. According to BenQ, this lamp is made of 94 percent metal. The metal design makes the lamp more durable and adds a premium feel to it. The added weight makes the product more stable as well.
In fact, this lamp is built to last a very long time. BenQ claims that it will last 17 years if you use it for 8 hours per day. The company has also performed rigorous testing on the product and says it has tested the product by turning it on and off 12,500 times, adjusting its head up and down 10,000 times, testing it in extreme temperatures of -20 degrees to 65 degrees Celsius, and more. All of this did not cause any damage or issues with the product.
BenQ e-Reading Desk Lamp comes in three color options including Galaxy Silver, Interstellar Blue, and Daybreak Gold.
From the official store, you can also buy e-Reading Desk Lamp's accessories that include a desk clamp, which lets you attach it to a work desk easily. You can also get a floor stand extension accessory, which makes this lamp more suitable for placing in the living rooms etc.
You can purchase the BenQ e-Reading Desk Lamp at a price of £199 from BenQ's official website here.