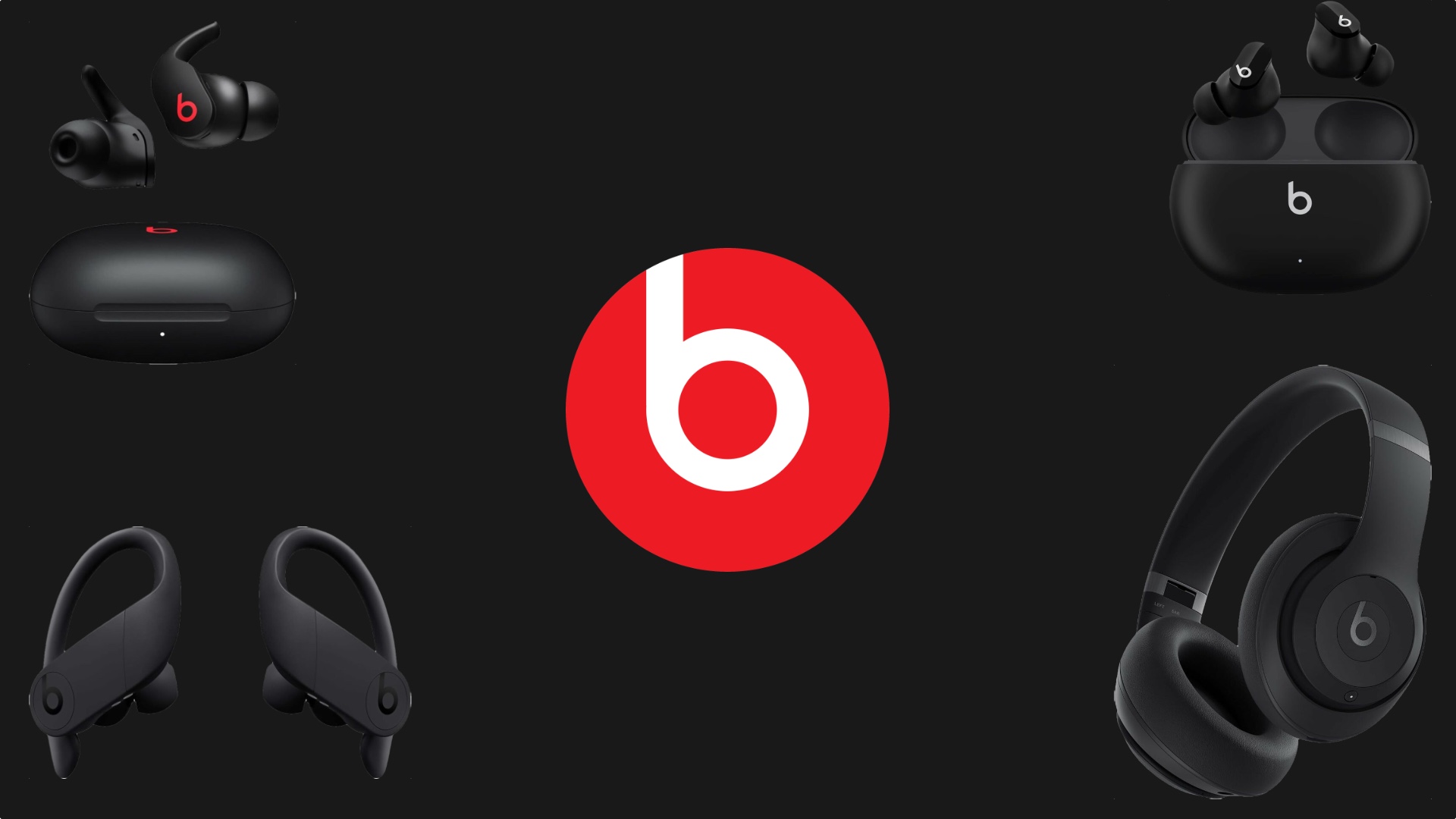 Beats By Dr. Dre Headphones Lineup: Which One Should You Get?
In the realm of premium audio equipment, the Beats by Dre headphones lineup stands as an emblem of cutting-edge sound technology fused with contemporary style. Boasting an array of models tailored to diverse preferences and lifestyles, choosing the perfect pair can be a daunting task.
From the bass-rich explosions of the Studio3 Wireless to the sleek portability of the Solo Pro, each iteration showcases the brand's commitment to delivering immersive auditory experiences.
This article delves into the heart of the Beats by Dre headphones collection, dissecting the distinctive features of key models, and guiding you towards an informed decision that harmonizes with your sonic cravings and personal flair.
1. Beats Studio Buds +
Step into a world of amazing sound with Beats' groundbreaking Custom Acoustic Platform. It's not just about music or calls – it's about a fully immersive auditory experience that'll blow you away.
Customize your sound journey with two listening modes: Active Noise Cancelling (ANC) for your own personalized experience, and Transparency mode to stay connected with your surroundings. Switch between them effortlessly to match your mood and where you are.
No more worries about battery life – enjoy an incredible 36 hours of listening time. That's a lot of music and conversations without constantly needing to charge up. Connecting is a breeze with easy pairing and compatibility for both Apple and Android devices. Beats makes sure your device easily connects to their top-notch sound tech.
Talk with incredible clarity using the larger voice-targeting microphones – they're three times bigger! Background noise won't be a bother anymore, and your calls will be super clear. Plus, the Bluetooth tech keeps you connected smoothly over longer distances.
Buy Beats Studio Buds + for $119.59 here.
2. Beats Studio Pro – Wireless Bluetooth Noise Cancelling Headphones
Immerse yourself in extraordinary sound whether you're grooving to your favorite tunes or engaging in important calls.
Eager to capture each musical nuance in its full grandeur? Experience lossless audio via USB-C, accompanied by three distinct sound profiles embedded within, promising an elevated auditory experience.
Concerned about battery life? Cast aside your worries, as you're treated to a total of 40 hours of uninterrupted musical euphoria. For those hurried moments, a mere 10-minute Fast Fuel charge extends your playtime by an additional 4 hours – talk about unparalleled convenience!
This device not only connects seamlessly with a single touch but also boasts an array of ingenious features catering to both Apple and Android enthusiasts. It's truly a harmonious fusion of technology.
Buy Beats Studio Pro – Wireless Bluetooth Noise Cancelling Headphones for $249.99 here.
3. Beats Fit Pro – True Wireless Noise Cancelling Earbuds
Elevate your experience with wingtips that offer a secure fit for lasting comfort and stability throughout your day. Enjoy a personalized acoustic journey as our custom platform ensures a harmonious and potent sound delivery.
Immerse yourself in spatial audio, where dynamic head tracking amplifies the allure of your music, movies, and games. With three distinct listening modes including Active Noise Cancelling, Transparency Mode, and Adaptive EQ, your auditory environment adapts seamlessly.
Powered by the Apple H1 chip, experience the convenience of Automatic Switching, Audio Sharing with compatible Beats headphones or Apple AirPods, and effortless access to Siri through voice commands. Embrace an active lifestyle with confidence, as these earbuds boast a sweat and water-resistant design rated at IPX4.
Buy Beats Fit Pro – True Wireless Noise Cancelling Earbuds for $159.95 here.
4. Beats Studio Buds 
Get ready to experience a whole new level of audio excellence with our custom acoustic platform. Picture this: you're wrapped in a powerful, harmonious sound that's just music to your ears.
Take control of your auditory adventure with not one, but two awesome listening modes. You've got the Active Noise Cancelling (ANC) mode for when you want to drown out the world, and the Transparency mode for when you need to stay aware of your surroundings.
These wireless earbuds come with three sets of soft ear tips. You can switch them up to find your perfect fit – snug and comfy, while making sure that acoustic goodness stays locked in.
Oh, and did we mention the connection? Brace yourself for the magic of Class 1 Bluetooth. You'll enjoy an extended range that means fewer of those annoying dropouts. And let's not forget the bonus feature: top-notch call quality and easy-peasy interactions with your favourite voice assistant, thanks to those clever built-in microphones.
Buy Beats Studio Buds for $99.95 here.
5. Beats Solo3 Wireless On-Ear Headphones
Check out these amazing high-performance wireless Bluetooth headphones. They come packed with some really cool features, like the Apple W1 chip for top-notch performance and Class 1 wireless Bluetooth connectivity to keep you seamlessly connected.
The battery life on these Beats Solo3 wireless headphones is pretty impressive – you can enjoy up to 40 hours of use, making them the perfect companion for your daily adventures. And guess what? These headphones aren't picky – they work smoothly with both iOS and Android devices, so you won't have to worry about compatibility issues.
What's more, these headphones are designed for your comfort. They've got adjustable fits and cushioned ear cups that make them perfect for everyday wear. And their sleek and durable design is not only stylish but also foldable, making them super portable for wherever you go.
Buy Beats Solo3 Wireless On-Ear Headphones for $129 here.
6. Beats Powerbeats Pro Wireless Earbuds
The Beats Powerbeats Pro headphones are best for gym, running, and fitness enthusiasts. You'll get a solid 9 hours of listening time (and if you're counting with the charging case, that's over 24 hours). Worried about comfort?  These Beats by Dre workout headphones offer comfy ear hooks that keep these earbuds in place without weighing you down.
Designed to handle your sweatiest, most intense workouts – these earbuds are all about resisting moisture like a pro. Changing the volume or skipping tracks is a breeze – each earbud has its own controls. Plus, you can chat up your voice assistant and enjoy the perks of Auto Play/Pause. Get ready for an audio experience that's as powerful as it is balanced.
From deep bass to clear highs, you won't miss a beat. And with noise isolation, you're in your own world. No more annoying dropouts! These earbuds connect independently with Class 1 Bluetooth, giving you a better range to roam without losing connection.
Buy Beats Powerbeats Pro Wireless Earbuds for $159.95 here.
7. Beats Flex Wireless Earbuds
These bad boys are powered by the super-smooth Apple W1 headphone chip, ensuring you're always seamlessly connected to your jams. And hey, no more fumbling – the magnetic earbuds come with a nifty Auto-Play/Pause feature. Just pop 'em in, and the music starts; take 'em out, and it's like hitting pause without lifting a finger.
With Audio Sharing, you can wirelessly pump up the volume with another pair of Beats headphones or AirPods. That's right, double the fun without any messy cables. And let's talk range – the Class 1 Bluetooth means you can strut your stuff with extended reach and way fewer annoying dropouts.
You can skip tracks, take calls, and summon your voice assistant with just a tap on the earbuds. It's like having a personal DJ-slash-assistant right in your ears.
Buy Beats Flex Wireless Earbuds for $39 here.
Ready to Groove?
the Beats by Dr. Dre headphones lineup offers a diverse range of options, each catering to specific preferences and needs. Whether you prioritize exceptional sound quality, wireless convenience, active noise cancellation, or stylish design, there is a model suited for you.
The decision ultimately hinges on your personal priorities and how you envision integrating these headphones into your lifestyle. With their commitment to innovation and audio excellence, Beats by Dr. Dre continues to provide a plethora of choices that redefine the way we experience music and audio content.