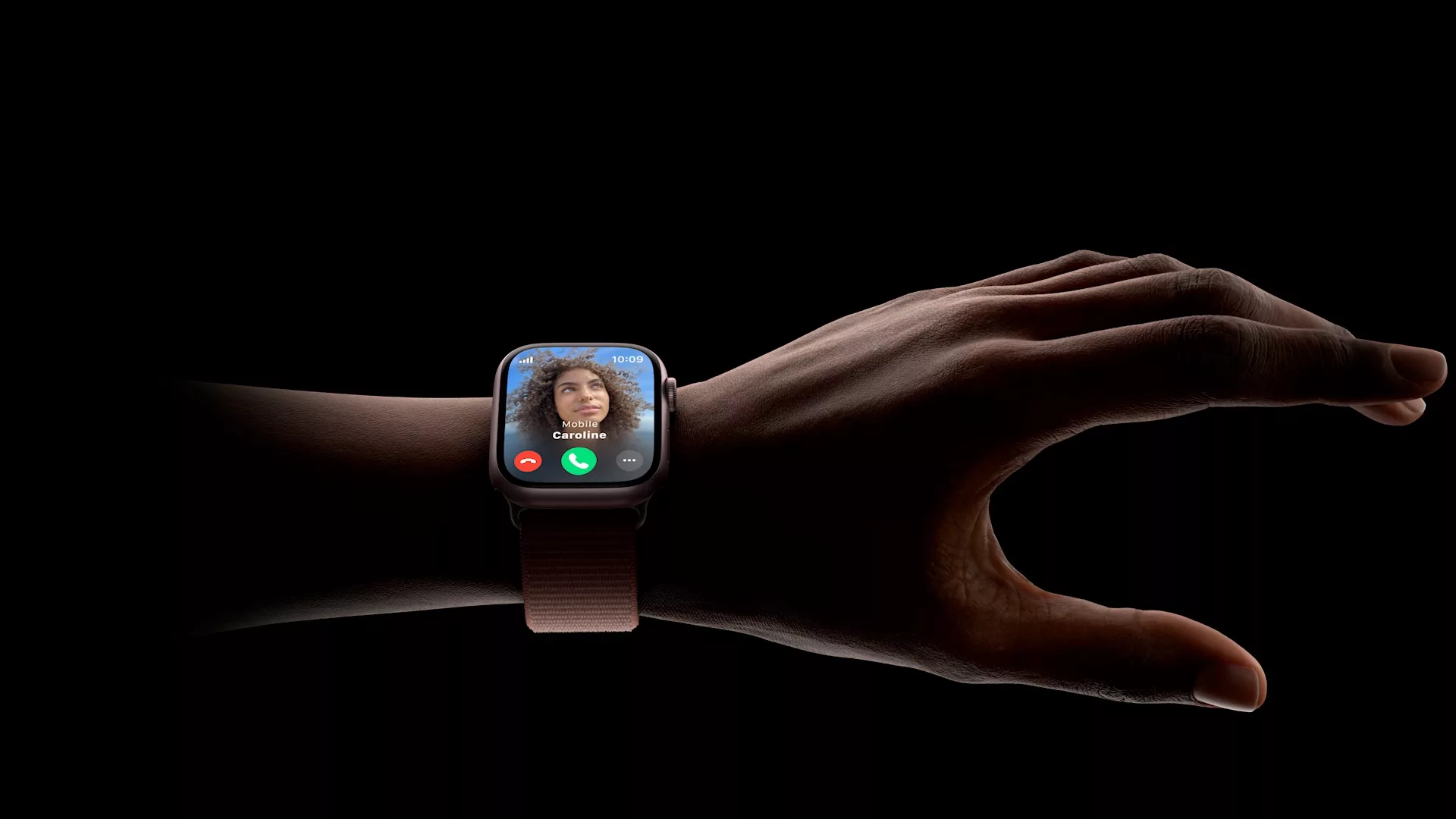 Apple Watch Series 9 and Ultra 2 finally get the 'Double Tap' gesture with watchOS 10.1
After being rolled out to beta users earlier this month, Apple's new watchOS 10.1 is finally introducing perhaps the most anticipated feature for a while, the Double Tap gesture, to more users across the globe. The new double tap gesture will be made available for Apple Watch Series 9 and Apple Watch Ultra 2. Apple announced the same in an official statement on Wednesday, October 25, adding that it is enabled by default on Apple Watch Series 9 and Apple Watch Ultra 2 running watchOS 10.1.
The Double Tap gesture offers Apple Watch users a way to control their devices, especially in instances when one hand may be occupied. By simply tapping the index finger and thumb of their watch hand together twice, users can effortlessly execute common actions on their watch without having to touch the display. This feature adds to the already impressive array of gestures, including tap, swipe, raise to wake, and cover to mute, making Apple Watch a user-friendly and intuitive device. "The double tap gesture is helpful in common situations when the user's other hand is occupied, such as when walking the dog, cooking, or holding a cup of coffee," Apple noted.
From any watch face, users can access the Smart Stack and scroll through widgets within the stack, and can now answer and end phone calls using the Double Tap gesture. They can also view messages from notifications, scroll through lengthy notifications with additional double taps, reply using dictation, send messages seamlessly, pause, resume, and end timers, and even capture photos on your iPhone with the Camera Remote feature in the Camera app. The Compass app now features a new Elevation view that you can access with a simple Double Tap, while the gesture can be used to capture photos on your iPhone with the Camera Remote feature in the Camera app.
Double Tap's functionality is made possible by the innovative S9 SiP (System in Package) and the new 4-core Neural Engine, both of which are present in the Apple Watch Series 9 and Apple Watch Ultra 2. The S9 SiP is 25% more power-efficient than the previous generation, ensuring a smooth and efficient user experience. Double Tap has been thoughtfully designed to automatically select the primary action for most apps and notifications. However, in two specific instances, users have the option to customize their preferences. These include advancing through widgets in the Smart Stack and selecting the first available widget, as well as playing or pausing media during an active session or skipping to the next track.
The Neural Engine itself plays a crucial role by processing data from the accelerometer, gyroscope, and optical heart sensor. This data is analyzed using a new machine learning algorithm, which detects the unique wrist movements and changes in blood flow when the index finger and thumb execute a Double Tap. This sophisticated process is responsible for the seamless execution of actions through the Double Tap gesture. With the ability to execute primary actions in various apps and notifications through Double Tap, users can be more productive and efficient in handling tasks and messages. This feature streamlines interactions and reduces the time it takes to perform essential functions.
To experience the Double Tap gesture, ensure that you have the latest watchOS 10.1 installed. This update is available for Apple Watch Series 4 and later. A compatible iPhone, starting from the iPhone XS and running iOS 17, is required to install the update. As mentioned earlier, users of Apple Watch Series 9 and Apple Watch Ultra 2 will find that the Double Tap gesture is enabled by default with no additional setup required, and it can be disabled in the settings.