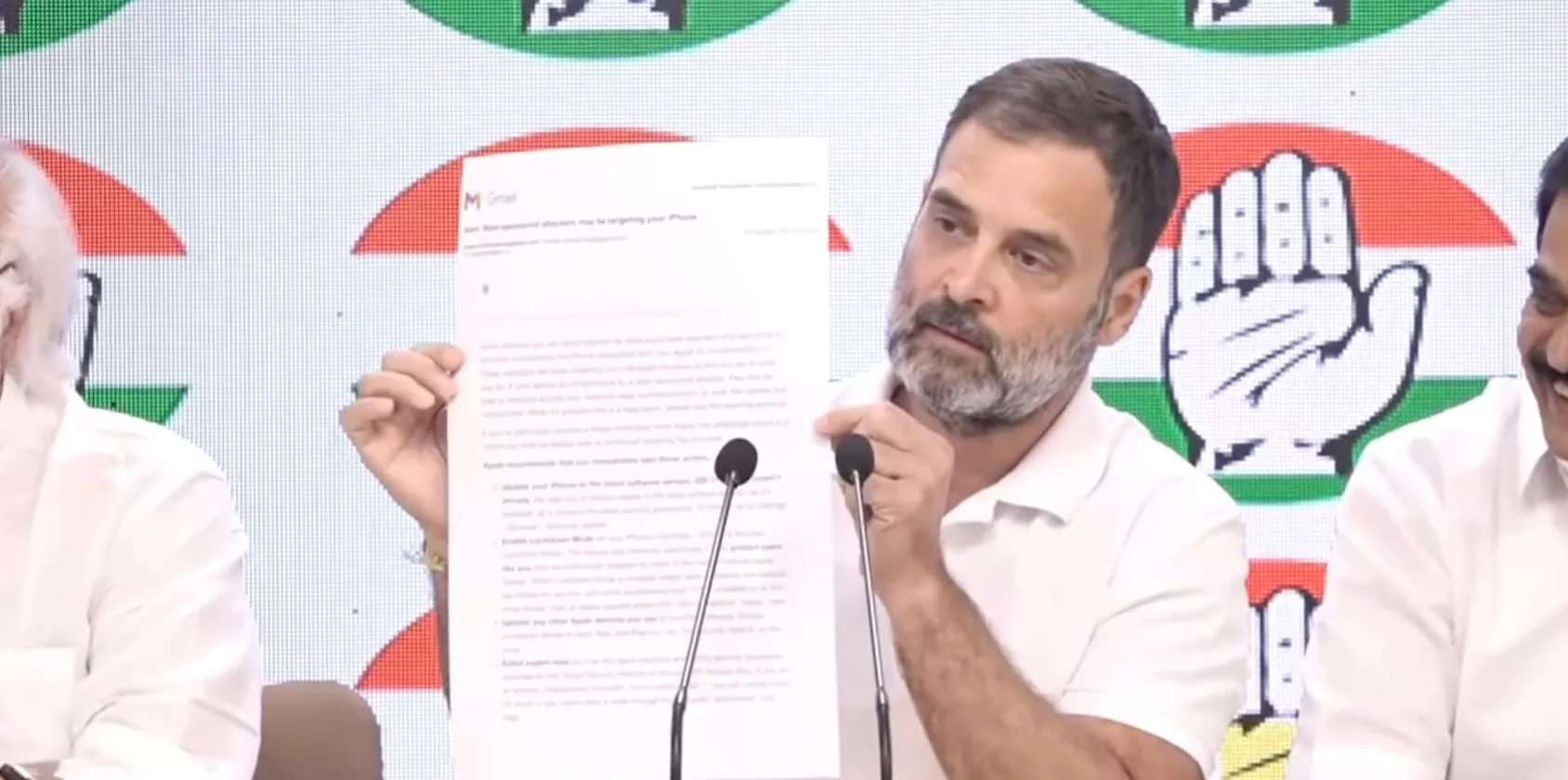 Apple sends out state-sponsored iPhone attack warning to several Indian Opposition leaders
A recent spate of assertions by several prominent opposition political leaders in India, alleging that they have been targeted by state-sponsored attackers, has caused a stir across the political landscape. The claims stem from notifications received via Apple devices warning of potential hacking attempts. While the leaders raised concerns over their privacy and security, Apple has now stepped in to clarify these notifications regarding state-sponsored attacks.
In an official statement addressing the issue, Apple said, "State-sponsored attackers are very well-funded and sophisticated, and their attacks evolve over time. Detecting such attacks relies on threat intelligence signals that are often imperfect and incomplete. It's possible that some Apple threat notifications may be false alarms, or that some attacks are not detected. We are unable to provide information about what causes us to issue threat notifications, as that may help state-sponsored attackers adapt their behavior to evade detection in the future."
Leaders like Mahua Moitra of the Trinamool Congress, along with senior Congress figures such as Rahul Gandhi, Shashi Tharoor and Pawan Khera, reported receiving these notifications. They promptly took to social media, sharing screenshots of the alerts they had received, pointing fingers at the government and alleging hacking attempts. The issue becomes sensitive and rather dramatic, considering India is on the verge of general elections next year and elections in India are bitterly contested.
Mahua Moitra, in particular, vocally condemned the purported attempts, inferring government involvement in the hacking warnings. Priyanka Chaturvedi, another prominent leader, criticised the government's explanation of an "algorithm malfunction," ridiculing it as an excuse for selective messaging to opposition figures.
The alert notifications by Apple are part of a system designed to notify individuals who may be specifically targeted by state-sponsored attackers. These alerts are meant for individuals who may be of particular interest due to their identity or activities. The system aims to make users aware of potential threats, acknowledging the challenges in detecting and preventing these highly targeted attacks.
The Indian government has responded by initiating an investigation into the allegations made by the opposition leaders. IT Minister Ashwini Vaishnaw has assured a detailed probe into the matter and has called upon Apple to provide precise and accurate information regarding the alleged state-sponsored attacks. However, he also brushed aside these notifications, saying the issue "seems vague and non-specific in nature".
information by Apple on this issue seems vague and non-specific in nature. Apple states these notifications maybe based on information which is 'incomplete or imperfect'. It also states that some Apple threat notifications maybe false alarms or some attacks are not detected.(2/5)

— Ashwini Vaishnaw (@AshwiniVaishnaw) October 31, 2023
The unfolding dispute, amidst allegations and counter-allegations, has significant ramifications in the political landscape of India. With elections looming on the horizon, the issue of security breaches and potential surveillance has taken centre stage, reflecting the heightened tensions and polarisation in the country's political sphere.
The outcome of this investigation could not only impact the credibility of the allegations but also influence the perception of privacy and security in a technologically advanced, yet politically charged, environment. The true impact of these alleged hacking attempts, the authenticity of Apple's threat notifications, and the underlying motives, if any, are yet to be fully unveiled as the investigation continues.