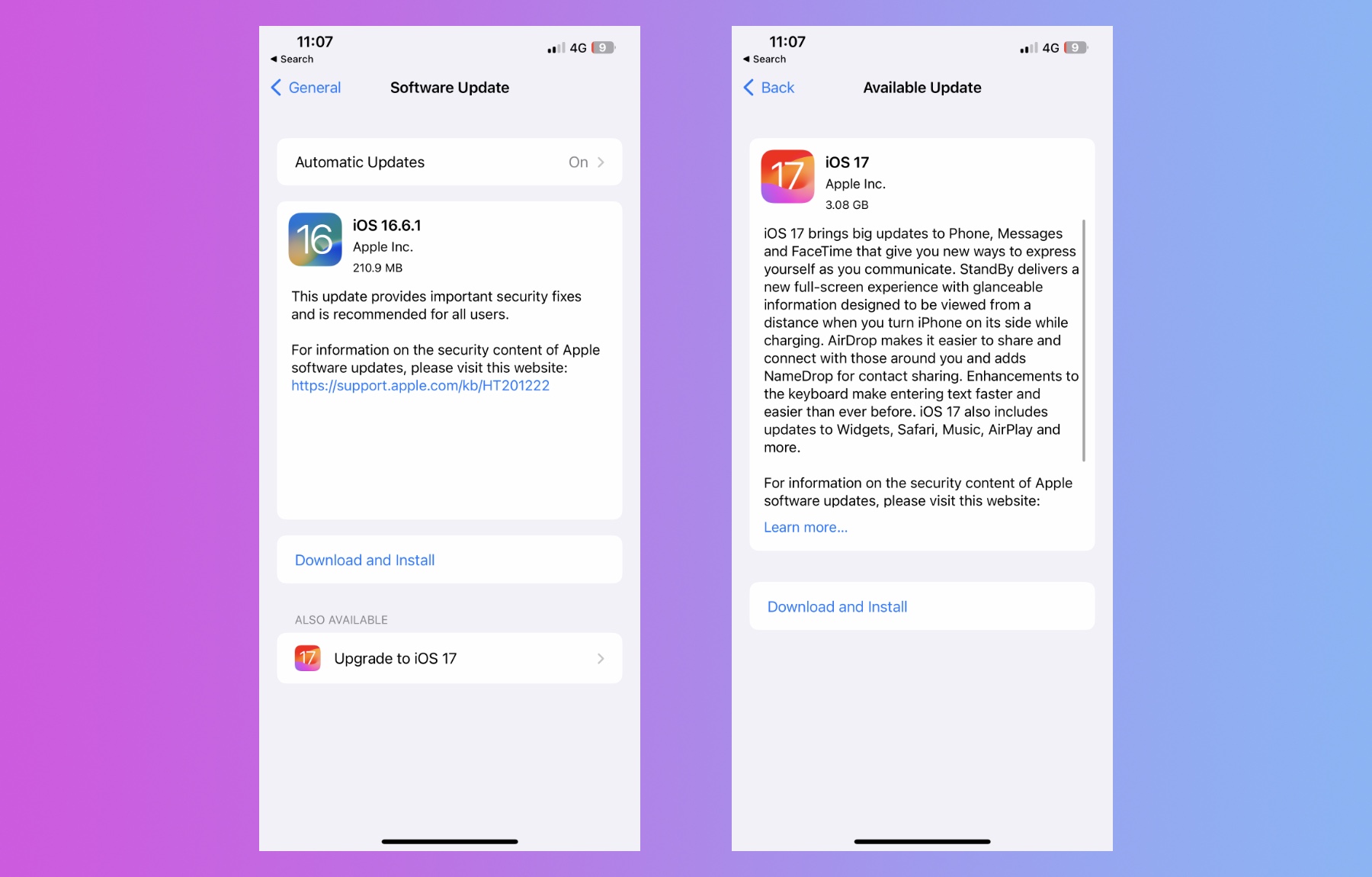 Apple Allows Users To Choose Between iOS 17 And iOS 16
Apple has released the iOS 17 update for everyone. Now anyone who has a compatible iOS 17 device can head over to the Software Update section of their device and install the update.
As expected, with the release of iOS 17.0 and iPadOS 17.0, Apple is giving users the option to choose between iOS 17.0 and iOS 16.6.1. Those who have already installed iOS 16.6.1 see a device is up to date message with an 'Also Available' option for 'Upgrade to iOS 17'.
Those who are running an older version of iOS 16 see the iOS 16.6.1 installation screen with an option to Upgrade to iOS 17 under the 'Also Available' heading.
This is the second time Apple is giving users an option to stay on an older version of iOS before updating to the most recent major iOS release. Last year too Apple allowed users to either install iOS 15.7 or upgrade to iOS 16.0.
Interestingly anyone can opt to install iOS 16.6.1 on their device, as the option is not limited to devices that do not support of iOS 17.
If you are interested in installing iOS 17.0, then you can tap on the Upgrade to iOS 17 button and then download and install iOS 17 over the air. Just go to Settings -> General -> Software Update and tap on 'Upgrade to iOS 17'. Then finally tap on the Download and Install option.
Apple is also running a beta of iOS 16.7, which the company will release in the coming weeks. That update is for those devices that are not compatible with iOS 17 and will not be getting the iOS 17 update.
Can't Update To iOS 17? Try These Fixes