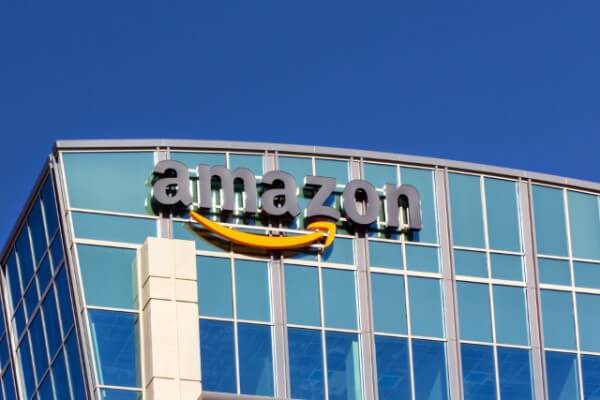 Amazon reportedly exploring anchor investor role in Arm's upcoming IPO
Amazon is reportedly in advanced discussions to become a cornerstone investor in the IPO of SoftBank-owned British chip designer Arm Ltd. The development has been reported by Reuters. Incidentally, Amazon is one of Arm's largest clients.
Neither Amazon nor Arm commented on the matter, but if this development is correct, then Amazon will join several other tech majors as an anchor investor in Arm's IPO. Some of the other notable names that are gearing up to invest in Arm and buy stakes in SoftBank's semiconductor major are Apple, Samsung, Nvidia, and Intel.
According to a report by Nikkel Asia on the matter, the British chip designer aims to sell stakes worth "a few percent each" to the aforementioned companies in order to help stabilize its stock price. They will not, according to sources, gain any seat on Arm's board though.
Arm's IPO, according to reports, could raise as much as $10 billion ($8 billion is the lower benchmark, and Bloomberg reports that Arm is targeting the IPO at a valuation of $60-70 billion). The company aims to list on the NASDAQ in early September, bringing a culmination of its plans ever since it announced its aim to go public.
Currently, SoftBank owns 75% of Arm – which is widely recognized for its chip design prowess and a client base encompassing several major tech corporations – while the remaining 25% is owned by the conglomerate's Vision Fund. The IPO, a pivotal moment for SoftBank Group, stands as a potential remedy to revitalize its ambitious Vision Fund, following its rather tumultuous journey characterized by mixed outcomes in the realm of tech startups. The Arm IPO has gained prominence after SoftBank's attempted sale of the chip designing firm to Nvidia for a staggering $40 billion was derailed last year due to regulatory obstacles posed by U.S. and European antitrust regulators.
The investments by the aforementioned cornerstone investors could prove to be a boon for Arm, especially if it enables itself to strengthen its ties with its top customers. This will benefit its investors as well – for Apple, for example, the investment brings it closer to the chip architecture that forms the foundations of its Apple Silicon chips. Amazon has a place in the chipmaking sector as well – Amazon Web Services (AWS) is its cloud computing business and leverages Arm's design to make its own processing chip – the Graviton.